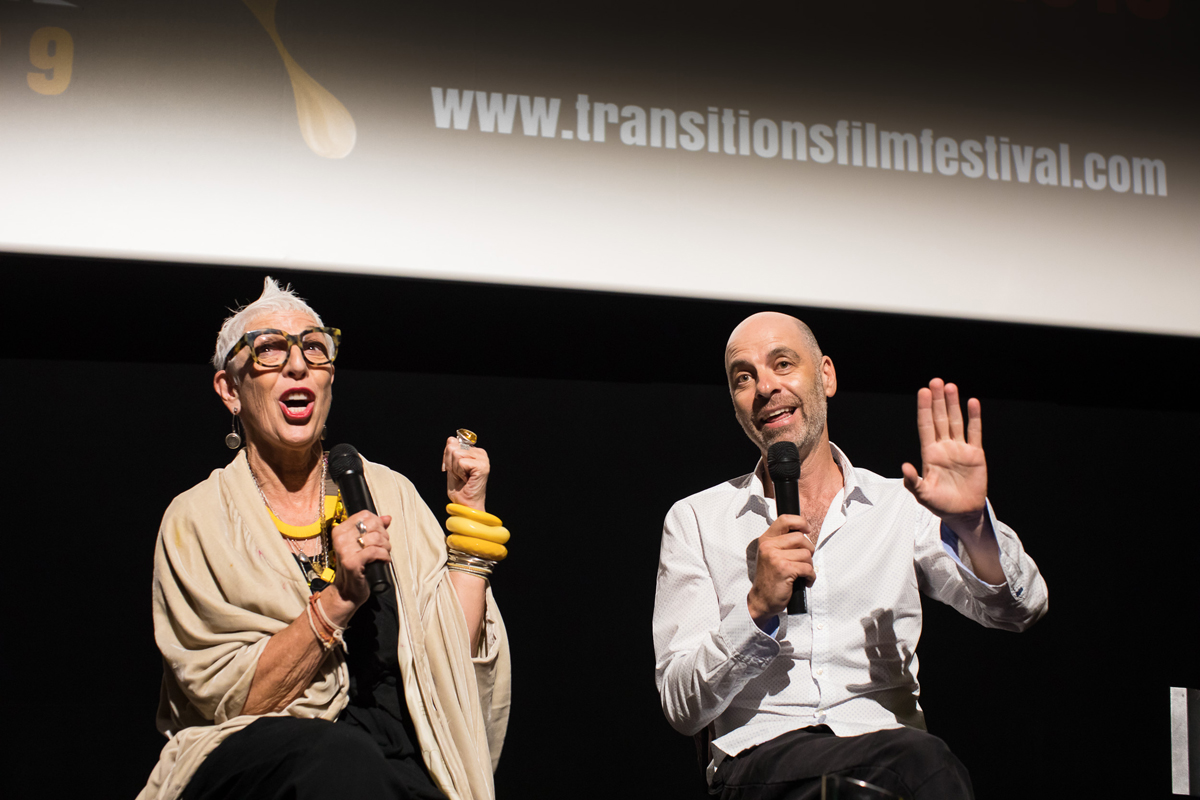 Ronni Kahn and Dan Goldberg at the Q&A after the screening of 'Food Fighter' at Transitions Film Festival, Melbourne, February 22nd.
Photo: Richard Piscioneri – Urban Artistry
'Food Fighter', the first feature documentary by Mint Pictures, has been released on the festival circuit to critical acclaim.
Thus far, it has won the 2018 Social Impact Award at a festival in America, been selected for a film festival in Barcelona, and three festivals around Australia.
This week it was selected as the winner of the 2018 Social Impact Award by judges at A Show For A Change Film Festival in California, a festival that celebrates socially conscious films.
It has also been officially selected by the Around Films International Film Festival in Barcelona, Spain, and was screened for the first time in Australia last week at the opening night of Transitions Film Festival in Melbourne.
It will be released to the general public during World Environment Week in June, following an official premiere.
Filmed over two years and across four continents, 'Food Fighter' follows Ronni Kahn, the founder and CEO of the food rescue charity OzHarvest, as she embarks on a global crusade to end food waste.
Amid her odyssey during the 86-minute film, she partners with the United Nations Environment Program in Thailand, convinces HRH The Duchess of Cornwall to be patron of UK Harvest, joins Jamie Oliver's juggernaut for a launch event in London, holds the Australian government to account, and returns to her mother country, South Africa, to set up an arm of her charity there.
Founded in 2012, the Transitions Film Festival showcases ground-breaking documentaries about social innovations, revolutionary ideas and trailblazing change-makers.
The February 22 screening included a Q&A with Ronni Kahn and 'Food Fighter's director and producer, Dan Goldberg.
'Food Fighter' will be screened at Cinema Nova in Carlton on Sunday, March 4 at 4pm; in Sydney at Dendy Newtown on March 22 at 630pm; and in Brisbane at New Farm Cinemas on March 23 at 630pm.
To book tickets click here.
It has also been selected to screen in Melbourne on May 10 at the Human Rights Arts & Film Festival, and at the Breath of Fresh Air festival in Tasmania on May 19.
The executive producers of the film are Mint's MD, Adam Kay, and Simon Nasht. Theatrical distribution is by Screen Impact.
The film was developed and produced with the assistance of Screen Australia.
A TV version will be screened on Foxtel later this year, with Flame as the international distributor.