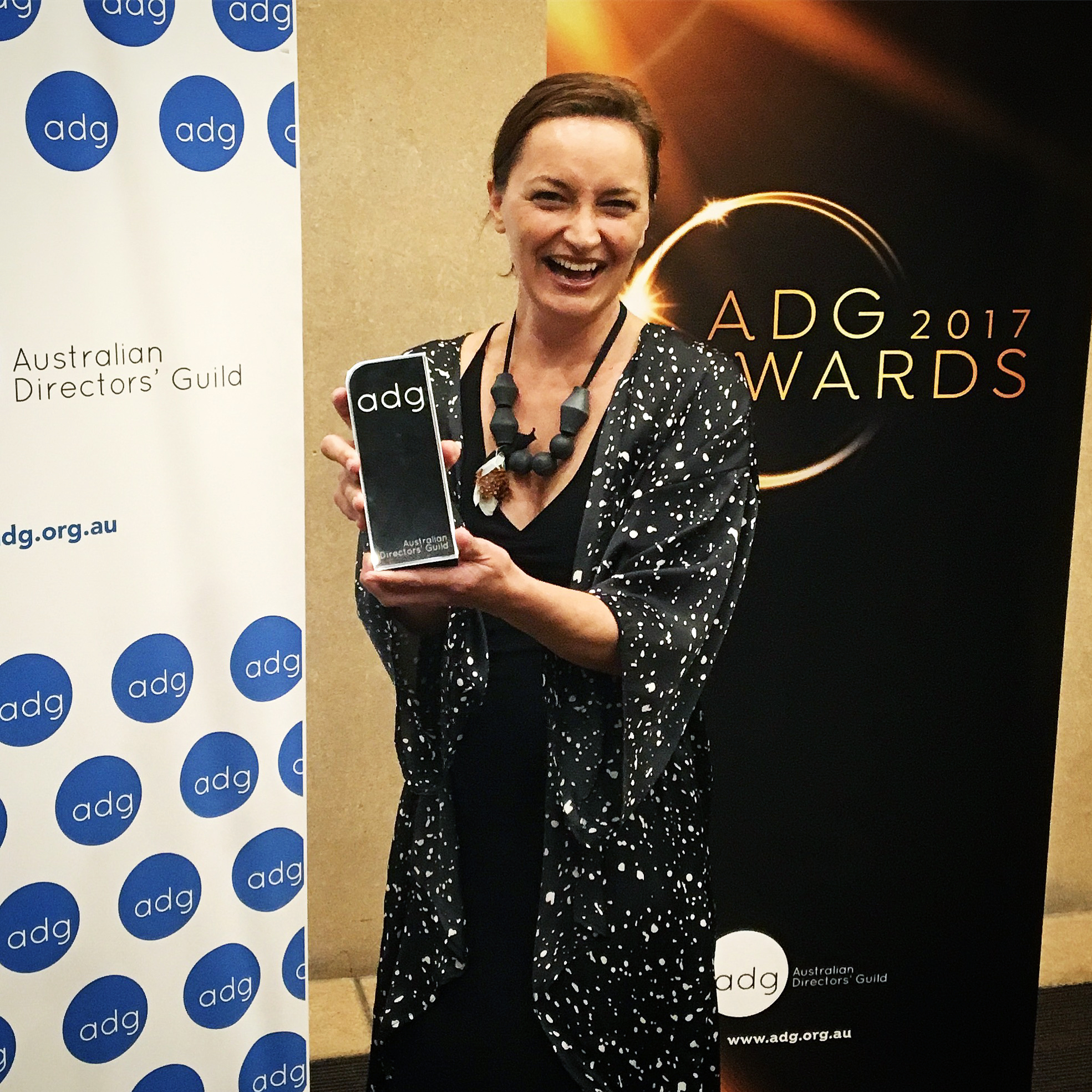 Sally Aitken, the series director of Streets Of Your Town, won best director award at the 2017 Australian Directors' Guild.
Aitken led the Mint Pictures team on the two-part series for ABC Arts, with host Tim "Rosso" Ross exploring how our suburbs have transformed since WWII from Modernism to McMansionism.
The series, nominated for a Screen Producers of Australia award in 2016, was critically acclaimed and accrued an average of just under 900,000 viewers across both episodes.
Aitken was up against Simon Nasht for his landmark series, Howard on Menzies, in the best direction in a documentary series category at a gala event in Melbourne on Friday night.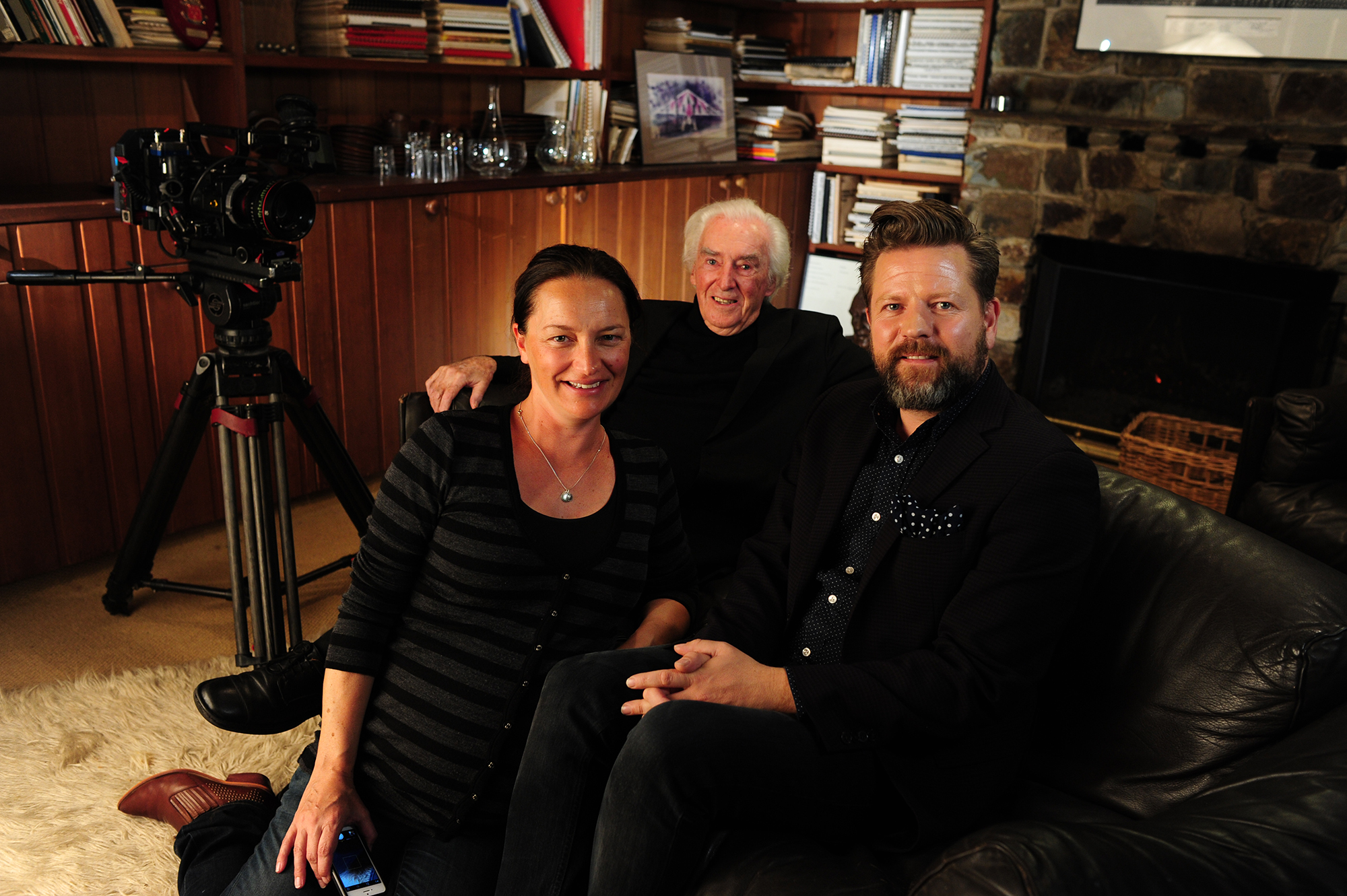 Director Sally Aitken (left), with presenter Tim Ross (right) and legendary architect Peter McIntyre.
"A great evening among peers and heroes (yes, Peter Weir was in the room) celebrating the amazing work produced in this country across genres of documentary and drama," said Aitken. "Well done Mint! Well done Tim! Well done the ABC. More please."
"The ADG Awards are the only opportunity for Australian directors and their work to be acknowledged by their directing peers," according to the ADG website. "The awards recognise excellence in the craft and art of directing, as well as acknowledging individual contributions by Australian screen directors to film, television, documentary, animation and interactive media." 
Streets Of Your Town will be repeated on ABC on May 18 and May 25.