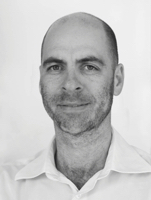 EXECUTIVE PARTNER & HEAD OF FACTUAL
Dan is a multi-award-winning producer who began his career in newspapers and magazines. He then authored a book published by Lonely Planet Publications and launched at the Melbourne International Writers Festival.  
HEAD OF PRODUCTION & BUSINESS AFFAIRS
Susan manages the productions, business and strategic aspects of Mint Pictures. She has a diverse skill base in general business and film and TV. Studying both Commerce and Media Production at university, she went on to work as an accountant for several years, before moving to Japan.
PRODUCER
Dan joined Mint Pictures in 2016, working across Mint's Factual slate. He is currently producing a program commissioned by SBS and post-producing another documentary commissioned by Discovery Networks.